I am excited to announce my new game that is in development to be released on PC! *Note*: as of 2018 I stopped development of this game and no work has been done on it. I don't have the files anymore, however I think its important to keep this post up. Failure is not a bad thing. I did learn how hard it is to finish a full game with the scope I had in mind. 
It's really new and I do not have a name but I do have a theme. It will be a 2D, top-down game with the main character as a dog.
Here is a sneak peak of what I have: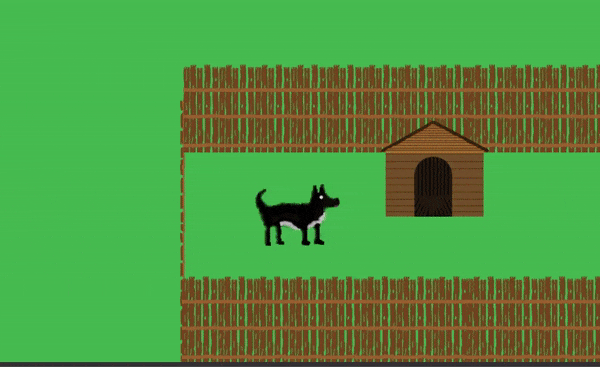 The story of the game was to be a dog moving through multiple levels helping your human. It's hard to tell in this gif but the flowers bounce and the environment had barrier boxes to stop the character if you ran into the house, tree, etc. That is all I can show right now. Thanks for your interest and I hope to post another update shortly after the 2017 Holiday season.
My first update to the game is here.
For this project, game my development software I use is Unity which can be found here.
– Powersjo
Enter your address to subscribe to this blog and receive notifications of new posts!